Under the Bridge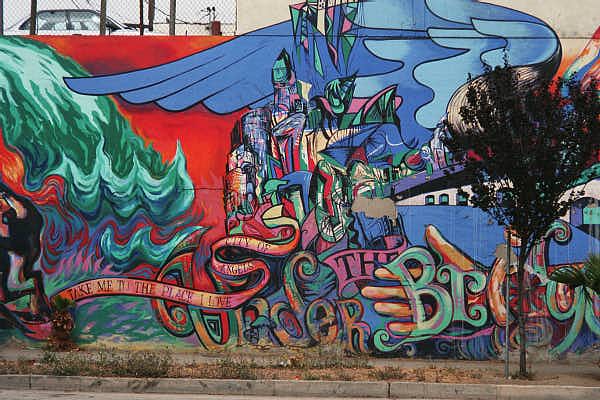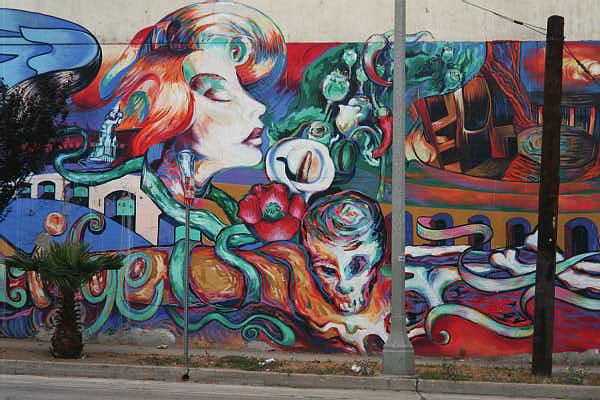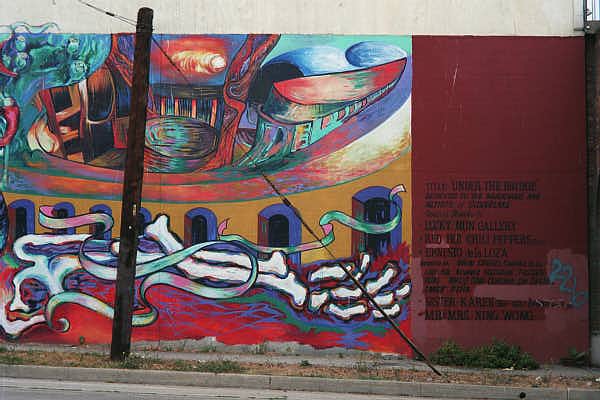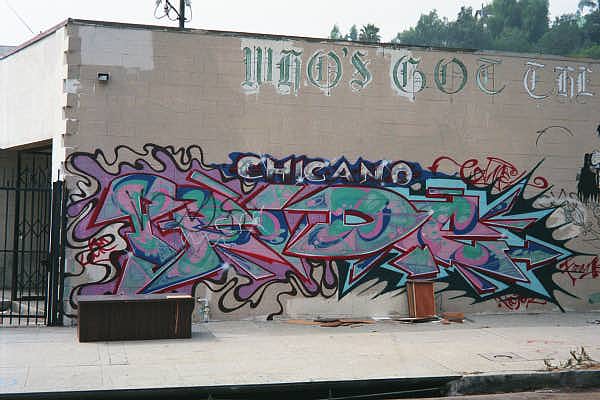 Address: Silver Lake Blvd. and Sunset Blvd.
Artist: Ernesto de la Loza
Sponsor: Red Hot Chili Peppers and the Lucky Nun Gallery
Keywords: exterior,damaged, mural
Area: Silver Lake/Echo Park (mural number 25 in Street Gallery).
Dedicated to the musicians and artists of Silverlake. The paint on this mural is peeling.
Home page
Photos copyright 2000,2001,2002 Rich Puchalsky.