History of the Pico Neighborhood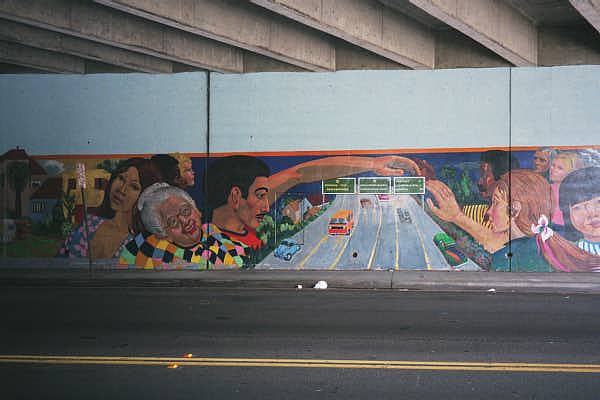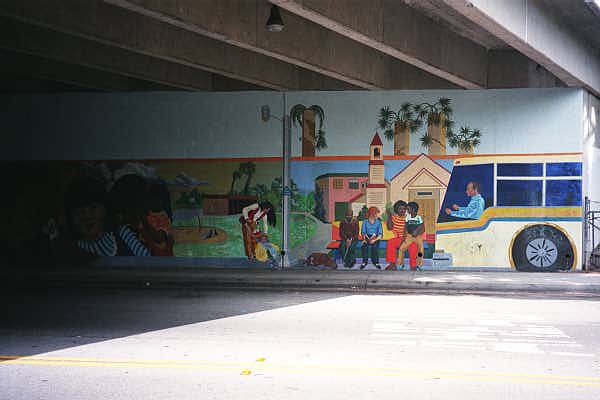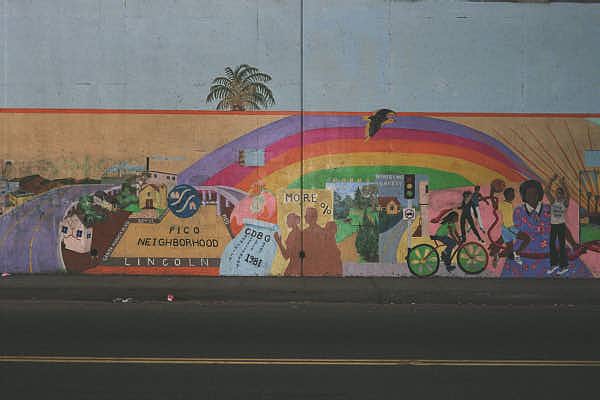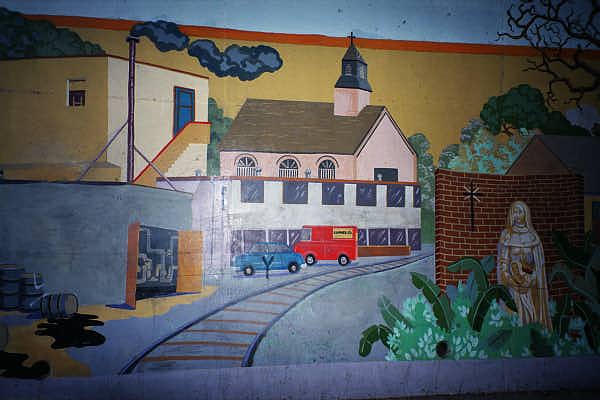 Address: Stewart St. underpass of Santa Monica Freeway
Artist: Ann Elizabeth Thiermann
Sponsor: Pico Neighborhood Assoc. and the City of Santa Monica
Keywords: exterior, community,damaged, mural
Area: Santa Monica/Malibu (mural number 18 in Street Gallery).
The mural shows the neighborhood's struggle to remain unified on both sides of the freeway. It has been defaced by some racist graffiti in magic marker.
Home page
Photos copyright 2000,2001,2002 Rich Puchalsky.