...Mural '85, 2000 Years of the Chicano: History in California / Mexico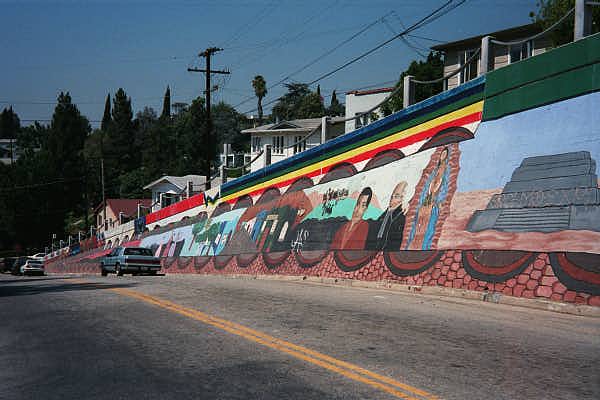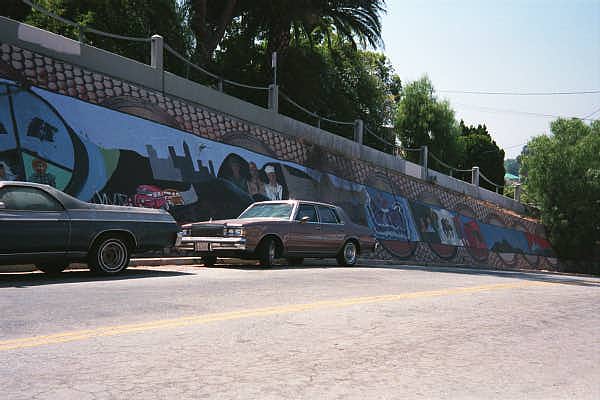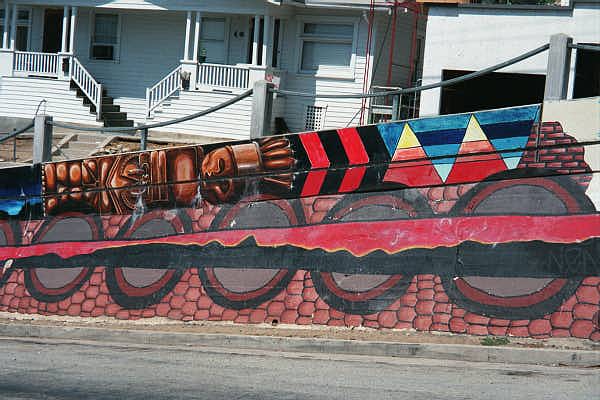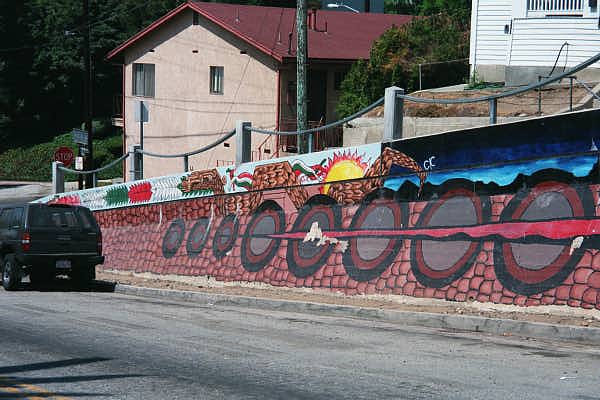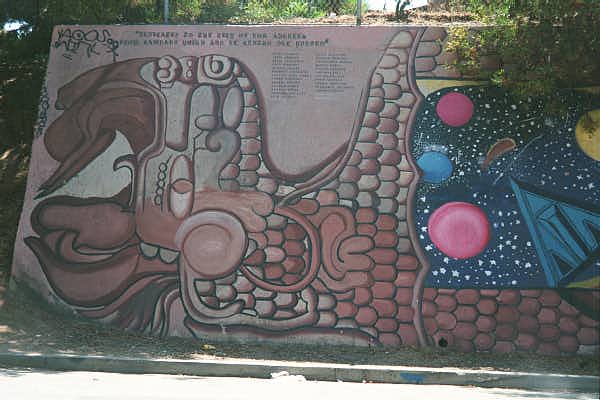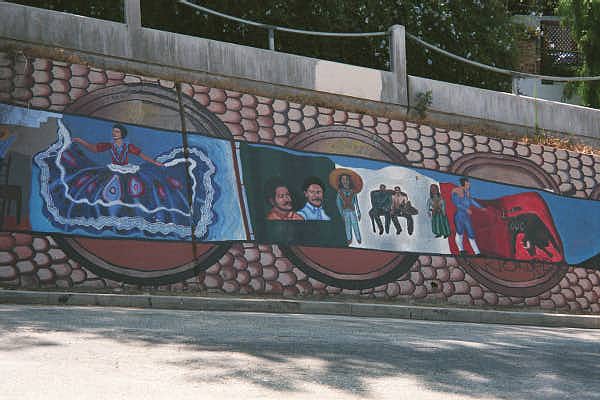 Address: on Morton Place, east of Morton Ave.
Artist: many, see below
Sponsor: Rampart Youth and El Centro del Pueblo
Keywords: exterior, cultural, kids, memorial, Virgin of Guadalupe, mural
Area: Silver Lake/Echo Park
Two long serpents are painted on embankment walls to either side of an Echo Park street. The mural has three different dedications at various places: "Dedicated to the City of Los Angeles from Rampart Youth and El Centro del Pueblo", "In Memory of Leonardo Diaz 5-27-73 9-23-94", and "This is dedicated to La Raza." It currently has a Mural Restoration Project going sponsored by El Centro del Pueblo. The mural was supervised by Diane M. Hernandez and Franciso Reyes. Artists listed were Raymundo Rocky Avila, David & Rosa de la Riva, Diane Hernandez, Richard Torres, Rebecca Zamarripa, Monica Lutton, and Marina Ballesteros.
Janet Lee Sellers contacted me via Email and supplied the title of the mural and wrote that she and James Garcia designed it and saw it to completion.
Home page
Photos copyright 2000,2001,2002 Rich Puchalsky.