La Vida Loca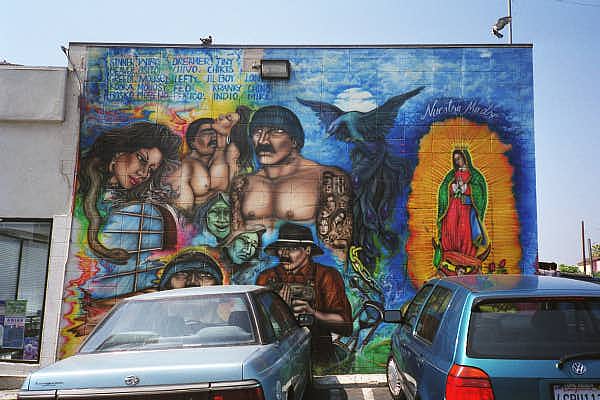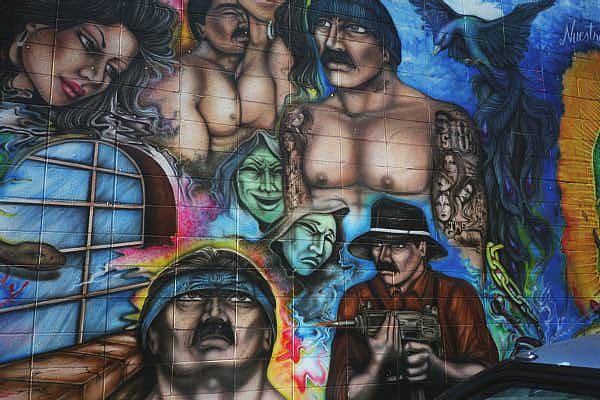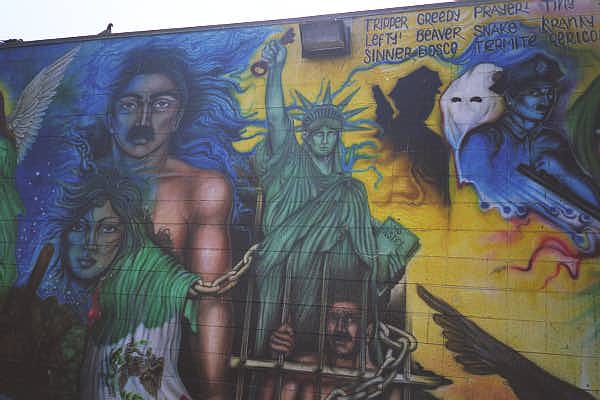 Location: Bonnie Brae Retail Center
Address: 6th St. and Bonnie Brae
Artist: Carlos "Wiro" Ruiz and many others
Sponsor: 18th Street Gang
Keywords: exterior, cultural, gang, political, Virgin of Guadalupe,damaged, mural
Area: Mid-city (mural number 52 in Street Gallery).
Written on one panel is "Nuestra Madre", on the other "LA Life Stylo". This mural was later defaced by someone who painted over the face of the Virgin of Guadalupe on many murals.
Home page
Photos copyright 2000,2001,2002 Rich Puchalsky.