Pico-Union Memorial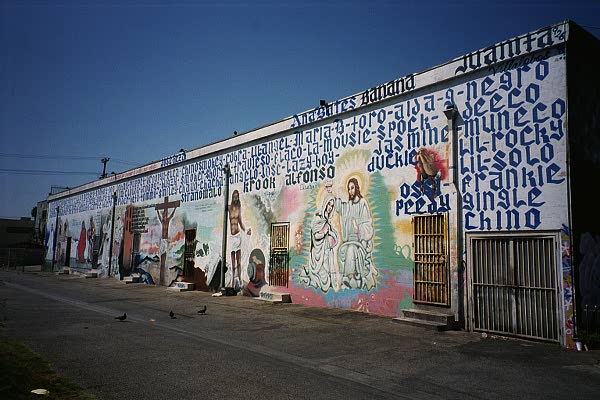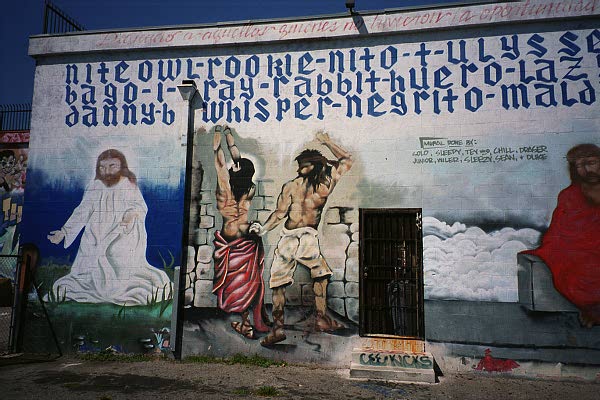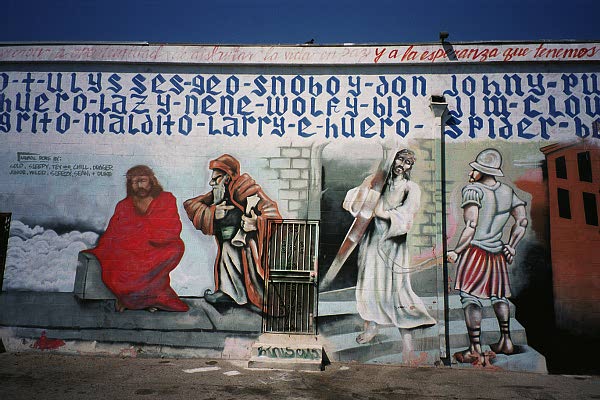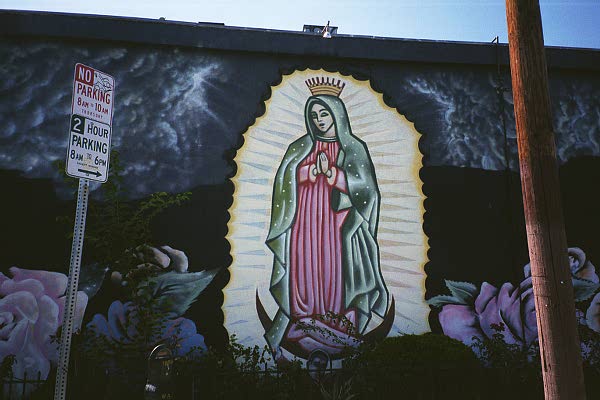 Location: Taix Plaza
Address: Pico Ave. and Union St.
Artist: Solo, Sleepy, Tey uno, Chill, Draser, Junior, Wiler, Sleezy, Sean, and Duke
Keywords: exterior, community, gang, memorial, religious, Virgin of Guadalupe, mural
Area: Mid-city (mural number 39 in Street Gallery).
This is a memorial for gang youth killed in the Pico-Union area. It reads "Dedicado a aquellos quenes no tuvicron la oporitunidad de disfrutar la vida en paz y a la esperanza que temenos de evitar mas muertes."
Home page
Photos copyright 2000,2001,2002 Rich Puchalsky.