Warner Memorial Murals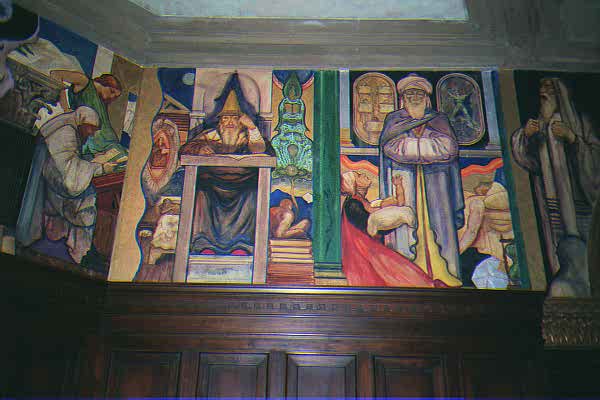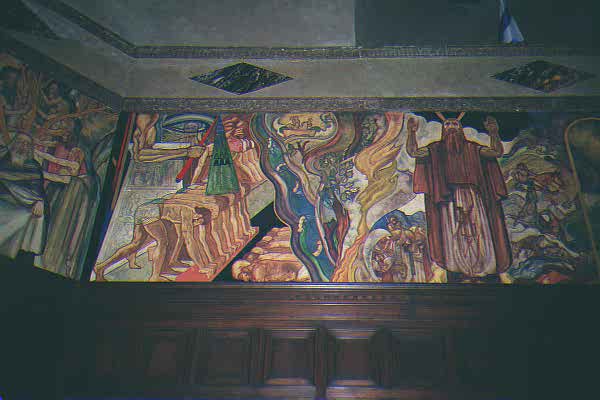 Location: Wilshire Boulevard Temple
Address: 3663 Wilshire Blvd.
Artist: Hugo Ballin
Sponsor: Jack, Harry, and Abe Warner
Keywords: interior, house of worship, cultural, memorial, religious, mural
Area: Mid-city (mural number 2 in Street Gallery).
There are many more mural sections than those pictured. The temple gift shop sells an illustrated book of them.
Home page
Photos copyright 2000,2001,2002 Rich Puchalsky.