El Tepeyac de Los Angeles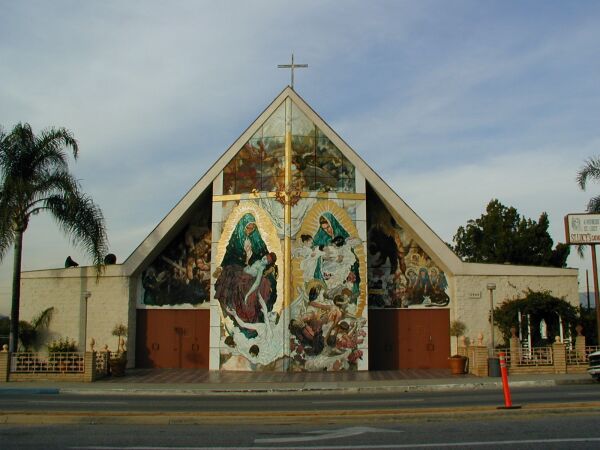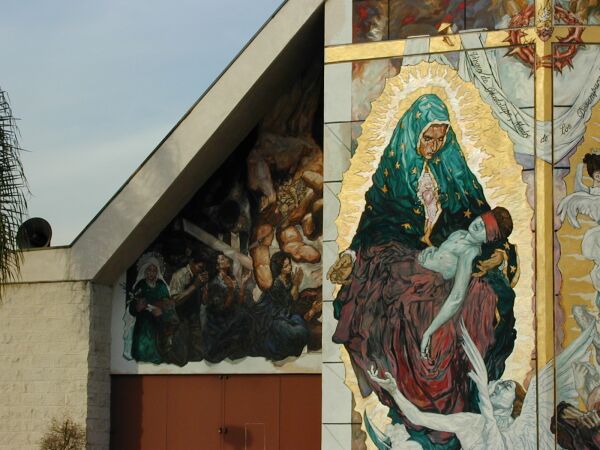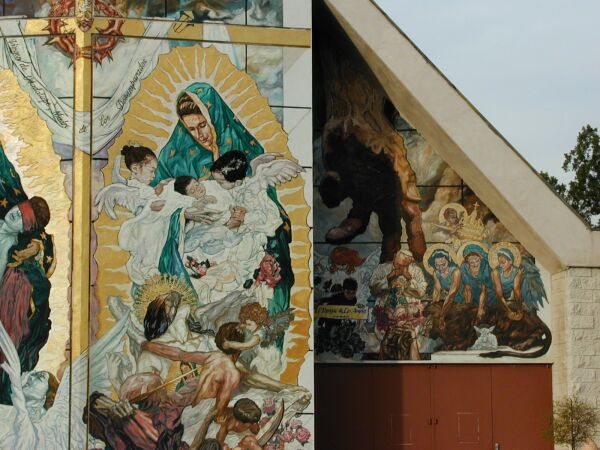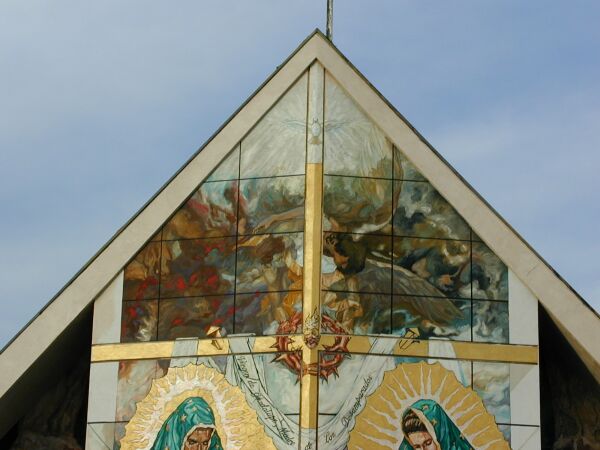 Location: St. Lucy's Catholic Church
Address: City Terrace Drive and Hazard Ave.
Artist: George Yepes
Keywords: exterior, house of worship, religious, Virgin of Guadalupe, mural
Area: East L.A./Monterey Park (mural number 97 in Street Gallery).
A traditional Madonna and child next to an image of a mother cradling her fallen gang-member son.
Home page
Photos copyright 2000,2001,2002 Rich Puchalsky.