Community of Music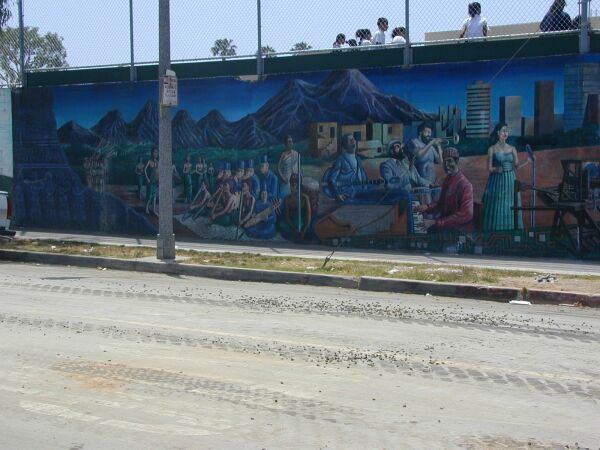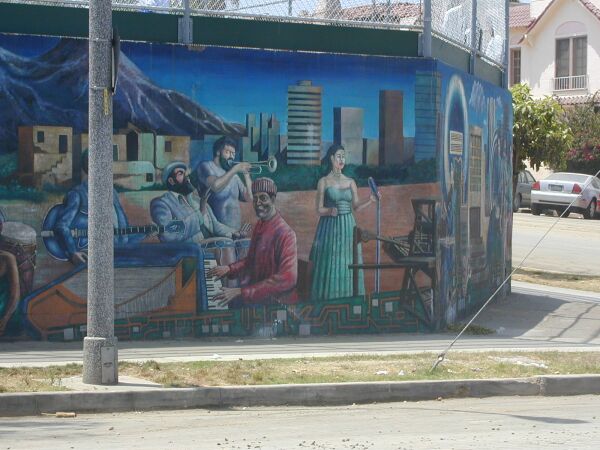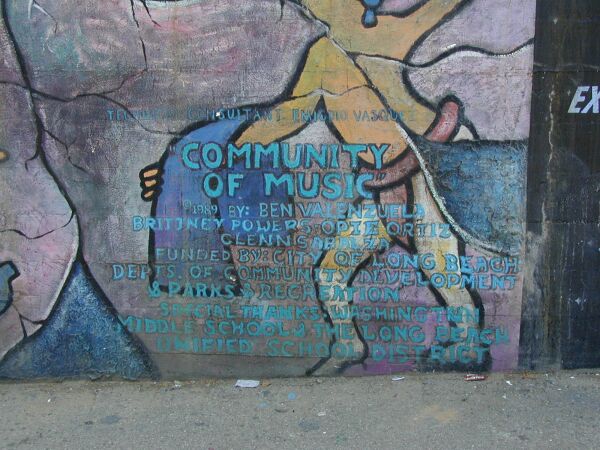 Location: George Washington Middle School
Address: 15th St. and Cedar Ave.
Artist: Ben Valenzuela, asisted by Brittany Powers, Opie Ortiz, Glen Sabalza, Art Valenzuela
Sponsor: City of Long Beach: Dept of Community Development, Dept of Parks, Recreation, Marine
Keywords: exterior, mural
Area: Long Beach Area (mural number 30 in Street Gallery).
Home page
Photos copyright 2000,2001,2002 Rich Puchalsky.