La Vida Breve de Alfonso Fulano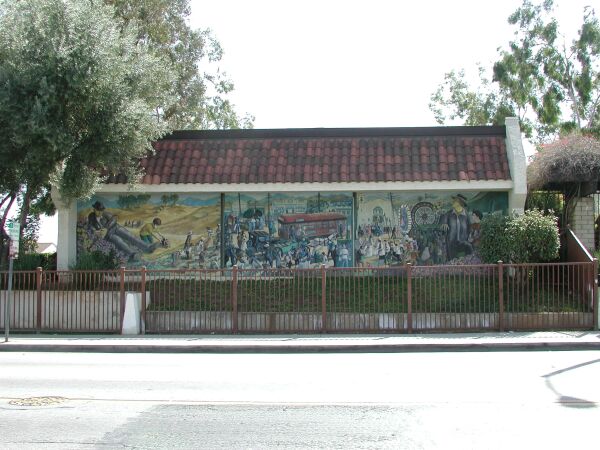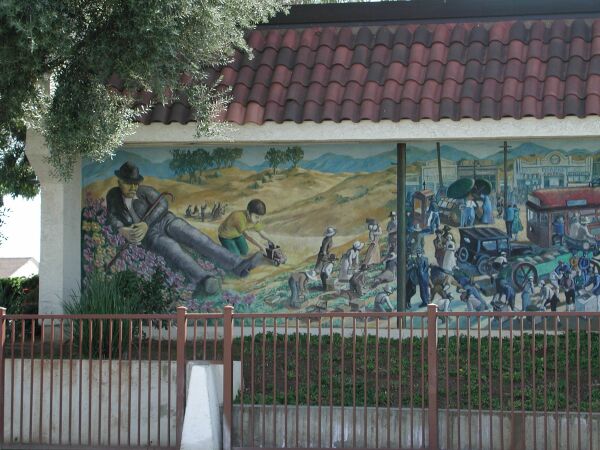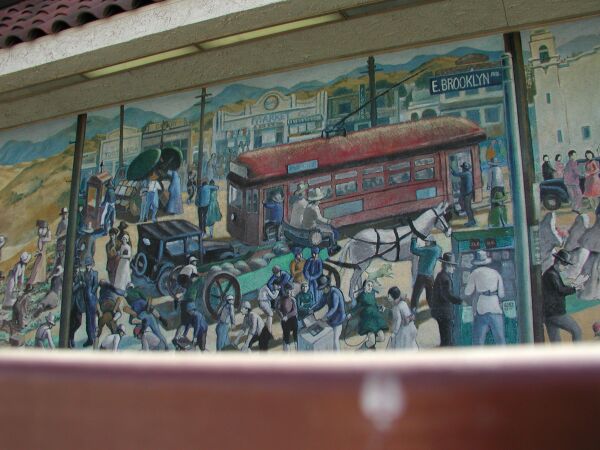 Location: Centro Maravilla
Address: 4716 Cesar Chavez Ave. (at Arizona Ave.)
Artist: Goez Art Studio (Robert Arenivar, Jose-Luis Gonzalez, Juan Gonzalez, David Botello)
Keywords: exterior, community, cultural, mural
Area: East L.A./Monterey Park (mural number 19 in Street Gallery).
The title translates as "The Short Life of John Doe." The mural depicts the story of the community of Maravilla, one of the earliest settlements in East L.A.
Home page
Photos copyright 2000,2001,2002 Rich Puchalsky.